Laboratories
Evalam boasts two laboratories:


Laboratory #1 is equipped with the latest machinery for the verification of all the products we develop and manufacture to ensure they meet our strict quality standards.
It is also equipped with the latest technology employed by our team of experts to perform the all of the different types of tests needed to ensure the quality of the finished EVA products we manufacture.
Laboratory #2 has been designed to carry out the necessary testing of Evalam laminated glass to ensure it complies with current regulations and our quality standards. We make our testing equipment available to our customers so that they can verify the quality and conduct laminated glass testing of their own.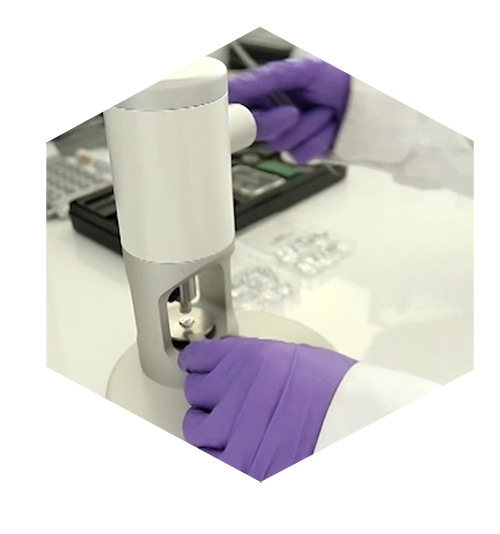 Quality
At Evalam we employ exhaustive quality control systems to ensure and control the quality of our products throughout the manufacturing process – start to finish – using the most advanced technology. This quality control system has earned us ISO 9001 certification.
Know more about our quality policy and our AENOR and IQNet certificates.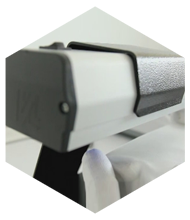 Warranty
Our experience is backed by a product liability policy covering up to €1,200,000.
Evalam belongs to the Pujol Group  of companies. Among the advantages of being part of this group is that the quality of its products are ensured and backed by more than 110 years of experience in the sector.
Our products are manufactured in Europe. Evalam designs and manufactures its products in Galicia (Spain), which means greater peace of mind for our customers as these products pass the strictest of quality controls.
Certifications
Reliability and excellence are the principal pillars underpinning Evalam's work ethic. All of our products are designed with these principles in mind. That is why all the materials we manufacture undergo numerous tests performed at external laboratories. We currently hold more than 70 quality certifications – proof positive of the reliability of Evalam products.
We believe that this is the best way to demonstrate the excellent quality of all the materials manufactured at Evalam's plant in A Coruña. To consult our quality certifications, please fill in the contact form.
Continuous training
At Evalam we are aware of the importance of educating our team. Knowledge is at the heart of our growth and that's why we also provide training for our customers on the lamination process.
Training courses are given at our plant, but can be offered at our customers' facilities as well.
By making these courses available to its customers, Evalam helps its customers:
Improve lamination processes by reducing manufacturing waste.

By giving them in-depth knowledge about product innovations.

Stay one step ahead and set their company apart from the rest.

Build on prior knowledge and increase employee specialisation.

Expand their business with new opportunities.

Answer their questions about the product range.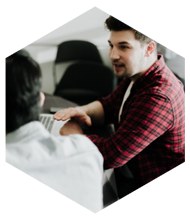 Technical department
Evalam's technical processes and systems department is made up of people who are highly trained and specialised in their fields of work. Its ten engineers work to achieve perfection in the glass lamination process and the materials this process uses. They are all available to respond to the needs and answer the questions of any customer.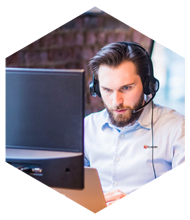 Contact
Our greatest guarantee is your satisfaction


Address
Pol. Ind. Penapurreira Parcela C4-B, 15320 As Pontes de García Rodríguez (A Coruña) SPAIN
Telephone
Tel. Barcelona: +(34) 936 855 672
Tel. Galicia: +(34) 981 455 108
Fax: +(34) 936 855 392
Call us: 936 855 672
Subscribe to our newsletter